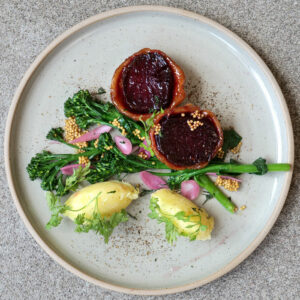 Recently, I started doing website branding photography for the new lobe lokal at Lobe Block in Wedding, Berlin. The core part of this role is to photograph brand new dishes for the restaurant – colourful culinary creations designed to wow the senses… truly, food art! Photographing (and filming) delicious ingredients, vibrant fruits, earthy vegetables, and magical cooking processes has always been at the heart of my own artistic practice. Given my double profession – as an artist and a cook – these crossovers come naturally. 
However, what I have been discovering from this branding photography work is that being faced with food art born from someone else's imagination and hands – truly capturing its structure, its colours, its consistencies, as well as creating an image that conveys its nurturing richness – is a totally different endeavour.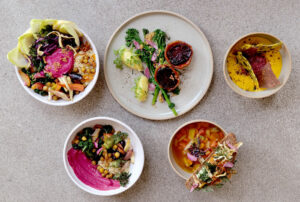 Truthfully, this process of capturing the essence of the new dishes felt like meeting delicate creatures, each one a story of its own. They addressed me with their demands: meet me, look at me, study me, show me. And – for their photographer, me – it's a race against time. They fade, they stick, they dry up, they keep changing and, once they change, there is no turning back.
After the first session, I found that I was both deeply exhausted and moved.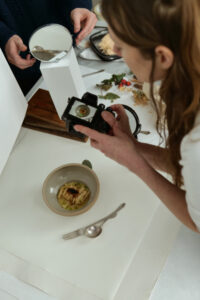 So I was really glad to join a food art photography session led by the wonderful Erin Lang – musician, chef, and founder of Bloom & Echo – and her partner Sam. Joining their team for this project, I was able to observe her wonderful way of approaching this new set of culinary creations.
And, since depicting the working process and its many creative layers has long been a core subject in my own work, it was a real pleasure to combine these worlds once again.