Happy Summer Solstice!
I hope you're enjoying time with friends and feeling ready to explore the world as it continues to reopen. I'm busy putting together the final preparations for my upcoming exhibition, Fluss Frauen Farben. Bilder einer Ausstellung, in Drosendorf, Austria. Please come join me for the opening on July 17th starting at 6pm at the Strandbad Drosendorf .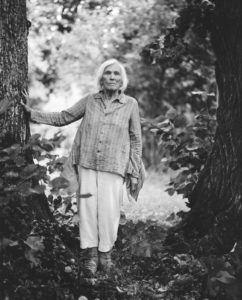 The exhibition runs until August 8th with several other installations throughout the town square. I'm also excited to share that I've created a new artist book for this occasion entitled Fluss Frauen Farben (River Women Colors). For this publication three central women – Anna Soucek, Mella Waldstein and Vesna – have written and contributed texts that accompany and enliven my photographs. They live in or always return to this beautiful region in Austria and I had the special honor of making portraits of them last summer.
As part of Fluss Frauen Farben. Bilder einer Ausstellung, I will be sharing portraiture of some of the fascinating women living in or visiting the area of Drosendorf and so I felt inspired to share more about my process working with women to create empowering photography.
My journey started after I kept meeting incredible women and then would look them up on the web to learn more abut their work and professional life. Over and over, I found images that I felt didn't really represent them as the complex women I knew them to be. I realized I could support women to take their images back into their own hands.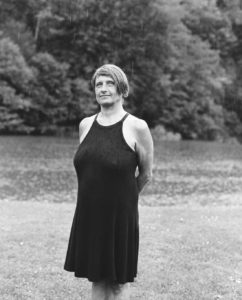 As our online presence becomes the standard, it's a space we have to claim.
I believe the older we become as women, the more we have to share. And honestly, I find the invisibility of women in the professional sphere frustrating. I want to create a safe atmosphere that respects which aspects of you that you want to be seen. We can then co-create together a series of portraits that celebrate you both as a professional and powerful authentic woman.
And believe me, I know this is a delicate space. Often, we're told as women to use images that show us as young, cute and part of a beauty standard. What I've found is there is something so much more. Portraiture is a space where we can reflect back to the world what we've lived through both personally and professionally.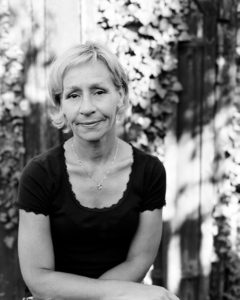 It's the journey of taking the invisible and making it visible.
One of my first clients had a lot of images online, but I felt that her existing pictures didn't truly represent her. We worked together to create a series of portraits for her website and personal branding photography. We discussed her fears, her vision and her specific needs and decided on using several locations to play with. After developing the negatives and sharing the portraits with her, she told me she felt seen for the first time in her life!
We had created images of her that reflected her personal inner strength and related to her professional identity. What a joy to share in this moment with her!
If you'd like to learn more about how we can work together, please contact me. I would also love to hear from you if you plan to meet me in Drosendorf or are interested in ordering a copy of Fluss Frauen Farben.
Wishing you an inspiring summer!
Ines