Hello there,
When I first read about the practice of Lucila Kenny and her approach to natural dyes my heart skipped a beat. The way she connects the political and ethical questions with the care for the plants we find around us and the joy of creating just makes so much sense.
Yesterday I finally had the honor of participating in one of her "Making Colors with Food Waste" workshops at the amazing new project space in Neuköln WirWir run by April Gertler and Adrian Schiesser.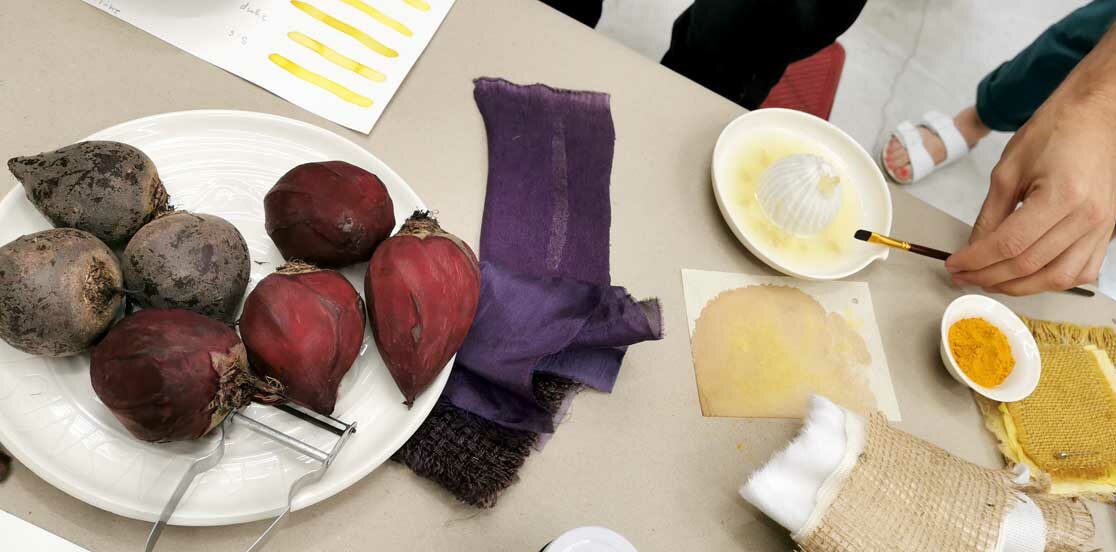 Here is the outcome of three recipes: red currents, yellow onion skins and red beet skins with four different fabrics: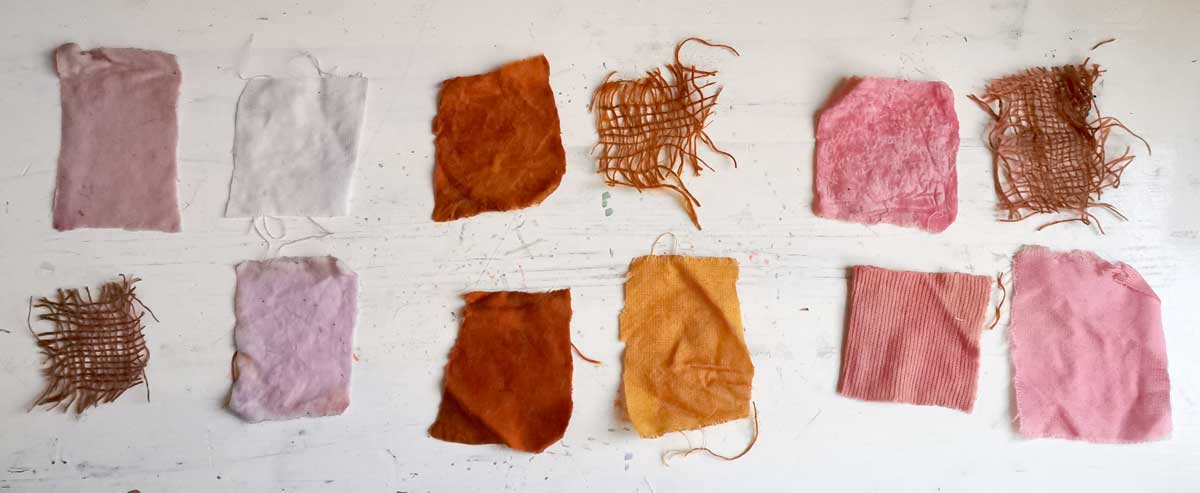 As I work in my creativity workshops with colors, food, drawing, scent and processes of transformation, Lucila's perspective on colors hidden within the plants in often unexpected parts is deeply moving. It shifts our perception in yet another direction and opens a new world of relations and fields of experimentation that I want to integrate more into my own workshops in the future.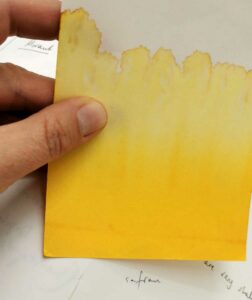 For example it is the greens of the carrot that can produce a bright yellow color whereas the carrots  – staining orange on the touch while handling them – contain close to no transferable colors. A whole new field has opened and I am so looking forward to explore it with you!
I also want to share with you a related work I produced a year ago for a solo show with Hans-Jörg Mayer at after the butcher in Berlin. It was a show and a site-specific video work connecting the art works to the space and to different recipes for fermented vegetables. The plants were then fermenting in the exhibition space along side the art works and were shared with the visitors at the closing of the show.